Carpet, Floor & Upholstery Cleaning Services
As a leading provider in commercial and residential cleaning services, Mannix Floor Care takes pride in offering the best carpet and upholstery cleaning services as well as professional floor care service and maintenance at affordable prices.
Call us today at (323) 877-4717 to schedule an appointment, ask us a questions or to request a free estimate.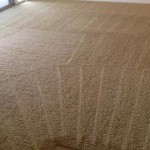 Residential Carpet Cleaning Service
We know that every carpet cleaning situation is unique. That's why we begin our carpet cleaning service with a complete analysis of your carpet. Making sure to note and pre-treat those stubborn high traffic or heavily-soiled areas. Our cleaning specialists then use our highly-effective hot-water extraction method removing not only spots and ground-in dirt but also dust and other harmful pollutants trapped in your home's carpet.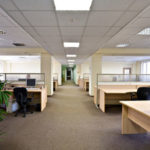 Commercial Carpet Cleaning Service
When you invest in our commercial carpet cleaning service for your office, business or retail store, you can rest assured that our high-powered truck mounted steam cleaning equipment will thoroughly clean your carpets from top to bottom! In addition to our advanced commercial carpet cleaning services we also offer maintenance programs to keep your carpets clean year-round. No job is too big or too small.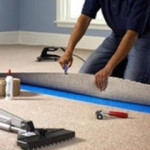 Carpet Repair & Re-Stretching Service
After a period of time carpet can get loose or damaged, but you no longer have to put up with unsightly or unsafe damaged carpets.
We can repair burns, holes, tears, wrinkles, pulled fibers, fraying, ripples, wrinkles, open or weak seams, loose stairs, bubbles, sprouting tufts, pulled rows, and more.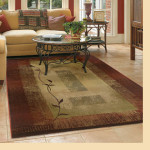 Area Rug Cleaning Service
We can handle any area rug cleaning job. We specialize in cleaning the following types of area rugs – wool, synthetic, cotton, Oriental, Persian and antique. We will identify the right approach to breaking up the dirt and grime that is embedded in your area rug, then gently and delicately lift it away without the chance of colors running or use of harsh chemicals.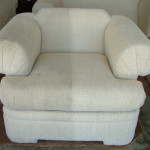 Upholstery Cleaning Service
Let our professionals, deep clean and restore new life into your furniture. From your sofa to all the upholstered furniture in your home (including headboards and mattresses), our thorough upholstery cleaning leaves your furniture fresh and looking brand new.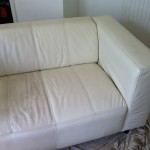 Leather Furniture Cleaning, Conditioning and Protection Service
We use a high quality leather cleaner on the entire leather area to bring back the natural color and to remove stains like blue jean, ink and newspaper. Then we use our leather conditioner to help protect the leather upholstery from cracking and premature aging. And finally, we apply a leather protection to help prevent future stains and fading. All of this is included in one low price per linear foot.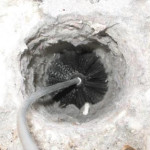 Air Duct Cleaning & Dryer Vent Cleaning Services
Let us keep your home or office safe and healthy. Having your air ducts and dryer vents cleaned on a regular basis will help improve indoor air quality, prevent cases of fire, reduce energy consumption, and will allow your dryer and air duct heating and cooling systems to run more efficiently.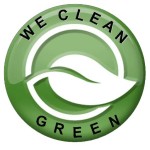 Green Carpet & Upholstery Cleaning Used Upon Request
Mannix Floor Care is committed to using eco-friendly, non-toxic and all natural products. Our green cleaning products are safe for residential and commercial environments, including those with children and pets. We use products that are biodegradable, butyl-free and phosphate-free. In order to help protect and improve air quality, our products also contain low volatile organic compounds.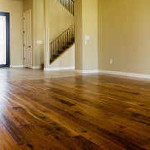 Wood Floor Cleaning and Polishing Services
Just like carpet, hardwood floors can become dull and dirty over time. We extract the dirt from deep within the cracks and crevices of your hardwood floors. Using a neutral cleaner, we then follow up with a detailed hand cleaning for those hard-to-reach areas. Lastly, we polish your floors to bring them back to their like new condition.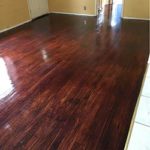 Wood Floor Refinishing, Sanding, Staining and Resealing Services
Hardwood floors should last 10 to 20 years before they require refinishing, but determining how long a floor will last depends on the amount of traffic and how well they are maintained. Most floors will need to be refinished about every 12 years. Signs that the your floors need refinishing include deep scratches that expose the wood, wear marks, indentations from furniture and a lack of shine.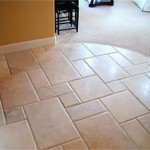 Ceramic Tile & Grout Cleaning, Spanish Tile & Mexican Saltillo Tile Floor Refinishing, Terra Cotta & Stone Floor Cleaning and Sealing Services
Porous and cracking grout will age and risk the health of your tile. Don't replace it – with our cleaning and sealing process, grout is "sealed in" and your ceramic or Spanish tile floors are left clean and free of harmful bacteria.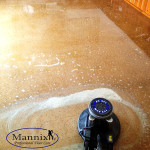 Vinyl, Linoleum, Marmoleum & VCT Tile Stripping, Re-Waxing and Polishing Services
After time your Vinyl, Linoleum, Marmoleum or VCT Tile Floor can look dull, dirty, yellow and scuffed. Through our stripping, re-waxing and polishing process, we are able to rejuvenate and leave your floors with a like new shine.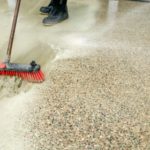 Post Construction Cleanup – New Carpet or Floor Cleaning & Rinsing Services for Residential, Commercial and Industrial
Never consider a construction job complete until a thorough cleanup of the area has been performed. Post construction carpet rinsing and floor cleaning is important not just to make sure it looks neat and clean, but to ensure your newly remodeled home or business is free of dust and debris and is safe to occupy.

Call us today at (323) 877-4717 to schedule an appointment, ask us a questions or to request a free estimate.